Neither Road nor MTB: Gravel Bikes exist somewhere between them.
What's the point?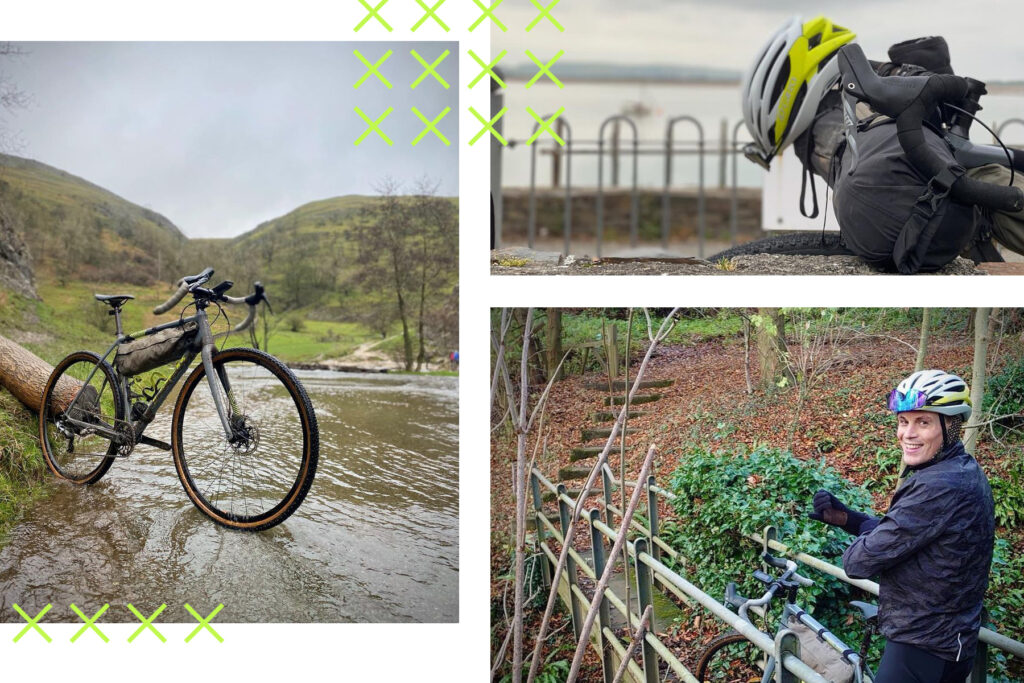 Gravel bikes first caught my eye in early 2019. Simply by scrolling Instagram I could observe the phenomenon of gravel riding reaching the mainstream. But, by working at Cycle Revolution I'd had an increasing awareness of how seriously the industry was taking the discipline, anticipating an enormous uptake in the years to come.
I've always had a mountain bike between my legs. I've had road bikes (and have been fortunate enough to have had some nice ones too) – but it couldn't sustain my interest for long. I had a terrific Trek Fuel Ex 8 around the time I'd left the store to begin a new career in Warwickshire in the automotive industry. The Fuel did everything very well, but to get the most out of it ideally, it'd be dismantled into a car and driven to a decent trail centre. Although I do fondly recall taking it down to the local spot in Colchester with the Cycle Revolution crew and we'd dig and session back-to-back. Good times!
Taking the mountain bike away to a trail centre outside of flat Essex was something I seldom could make time for. As I was changing jobs and relocating, I had various other commitments to balance simultaneously and if there were time for bikes that'd be a bonus! I'd convinced myself that I'd need something that I could rely on to keep me fit, explore the local area whilst being able to traverse all surfaces and most importantly; had been validated by Instagram.
I'd managed to pick up a shop-soiled Trek Crockett 7 just before my departure, a highly capable cyclocross rig. As soon as the bike was unboxed and built, the bars had been swapped for the widest and flare-iest set I could find. Most importantly the tyres had been changed to a set of 40c tan walls (replacing the spindly looking factory 33c cross tyres). Both changes would guarantee respect amongst my cycling peers.
Before the first lockdown, I'd enjoyed countless rides on the Crockett. It was good fun doing frequent, small orbits encompassing the farm tracks and towpaths of rural Warwickshire and tieing them all up with meandering lanes. After the first lockdown was announced, the frequency and duration began to increase drastically – especially as the nights became longer. Before I knew it I'd be out on weekends for entire days, following towpaths to Birmingham, Rugby and Coventry from my base in Leamington Spa. It was so liberating and utterly intoxicating.
It was during one towpath epic where I was in the middle of nowhere (also consider I had very little local knowledge) where a hawthorn had busted through one of my like-worthy 40c's. Luckily on this occasion my tubeless got me out of this fix, but it highlighted the importance of having redundancies on-bike such as tube(s), CO2, tyre levers and I even insisted on carrying a hand pump as an absolute last resort. I can't stress the importance of familiarising how this work. Even with my 8 years of cycle industry experience, I still couldn't operate the CO2 applicator and most embarrassingly the pump (100% down to poor design – buy quality products that are simple to operate) I was eventually caught out – but luckily only 2 miles from home.
While working from home indefinitely, the need to stay in Warwickshire was debated. In the middle of summer, I left for Essex again and 'bikes' stepped up another level entirely. The Trek Fuel came out for a few more hot laps with friends but was sold. This led to an unusual set of circumstances (influenced by a few YouTube videos) where the gravel bike was also a mountain bike. I'd be doing the same mixed terrain rides but for variety's sake I may choose to drop my seat and hit some gaps. Moving back to Colchester meant I could ride with my old friends again who as well as riding mountain bikes had by coincidence picked up their own gravel bikes. We'd be out well into the night after riding out after work to catch sunsets on the coast. Incredible times!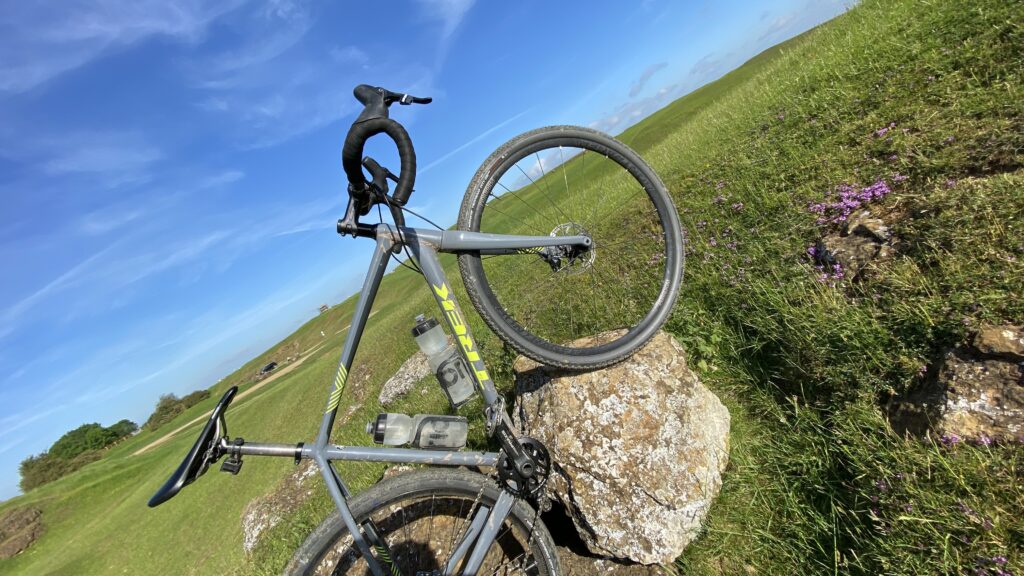 I choose to ride gravel for reasons such as it's convenient; I can go for a ride with pretty much whoever. This Crockett completes semi frequent trips to Cannock Chase, has traversed Wales on a bike packing epic and will get down with the road crew OK. I understand for each of these scenarios it may not be the ideal bike; certainly, at Cannock I'd have been less jarred on an XC mountain bike and for the road sportive I completed with friends in September I could've benefitted from some narrower tyres (but probably more fitness!).
Typically, somebody who wants to choose gravel as their sole discipline or perhaps use it as an excuse to buy another bike may want to add variation to their current riding routine. That byway you pass each time you're out on your road ride, you're able to turn off and see where it goes! You may of course proceed at your own pace – but gravel bikes are very good at covering ground, you're guaranteed to see some cool things and interact with your local area in a different way.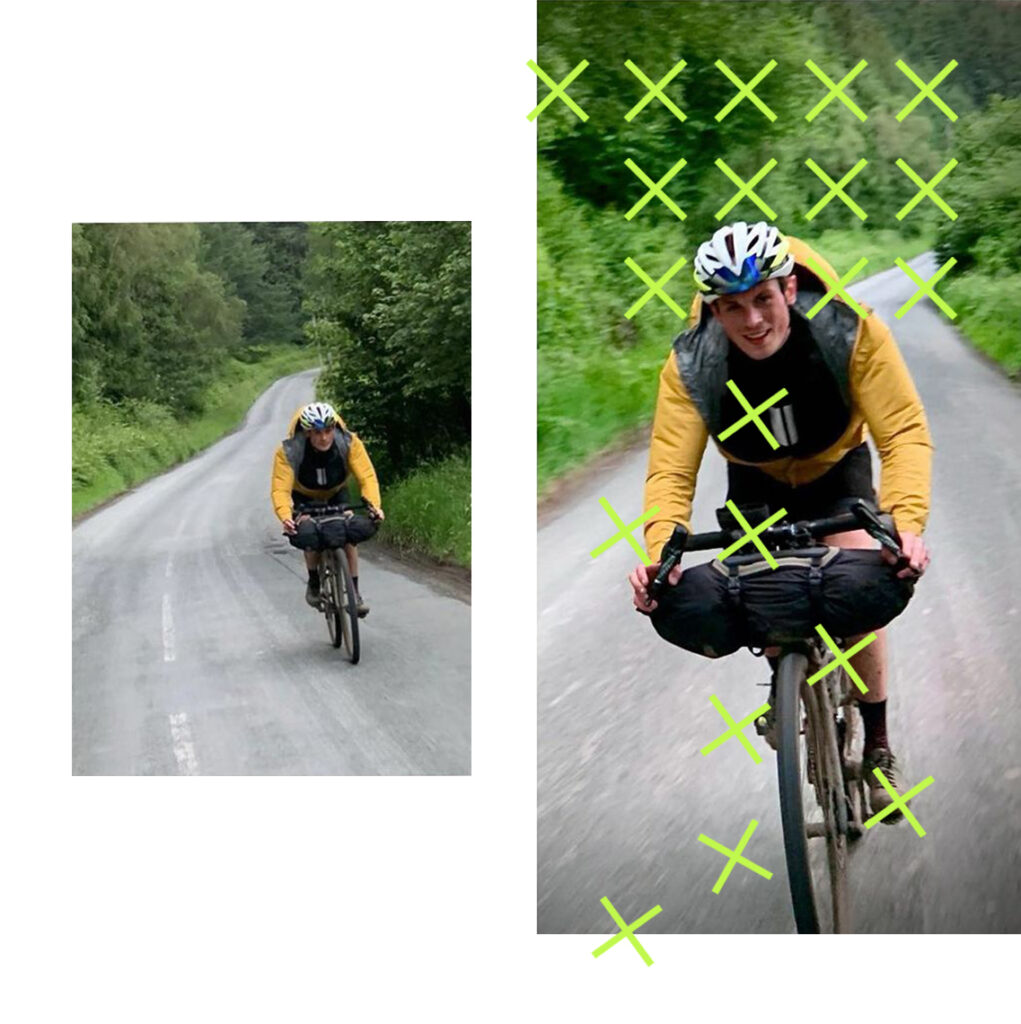 Following on from the variety of scenarios and opportunities to ride, another reason I enjoy gravel are the bikes themselves which are often products of their environments; they can be very tough and purposeful in appearance. There's an authenticity and charisma to them! With an ever-increasing range of upgraded parts available, you really can fine-tune your bike to your local conditions. As gravel has benefitted from a surge in popularity, the latest offerings of bikes offer more places to mount and store equipment. Personally, the ability for a frame to accept an increase in tyre width is invaluable – more comfort, more off-road performance and more mud clearance should you need it.
Finally, dependent on the terrain it can be fairly challenging to ride a gravel bike quickly while still retaining control. The great thing is that the line between poor mountain biking and grin-inducing gravel riding is an amusingly blurry one. Features seem far bigger when you can't rely on the generous suspension and traction of a mountain bike to save you!
To me, gravel in its purest form is just popping out for a ride. A ride that doesn't necessarily require much thought or preparation (unless you're bike packing across Wales). Rides can begin spontaneously or be meticulously planned from my front door without the need to travel and can fit in around my busy schedule.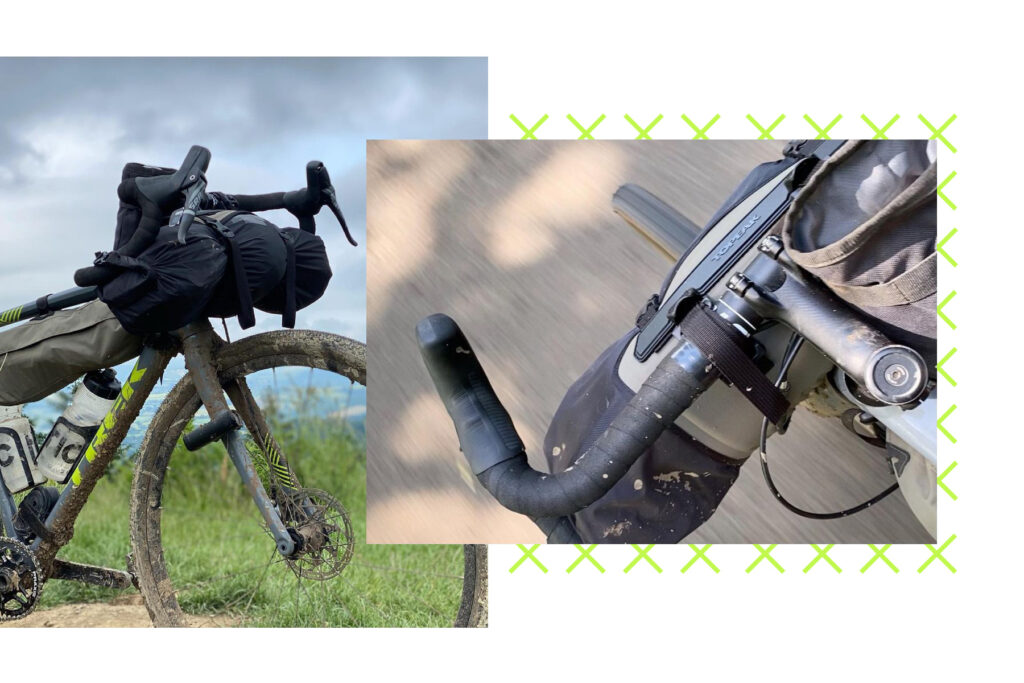 Words: Joe Fraser. Jan 2022