Specialized has released its latest iteration of the long-standing Allez model in its road bike line-up. The first change in almost 6 years, however, doesn't see a reinvention of the wheel, but rather some modern-day refinements to keep up with the current standard of entry-level road bikes.
The Allez – Where It All Began
As part of this release, we were lucky enough to have been afforded the opportunity to travel down to Specialized UK to see and test the bike for itself. As a self-proclaimed Specialized fanboy, this excited me greatly – even more so as my first road bike purchase way back when, was a 2011 vintage, you guessed it, Specialized Allez.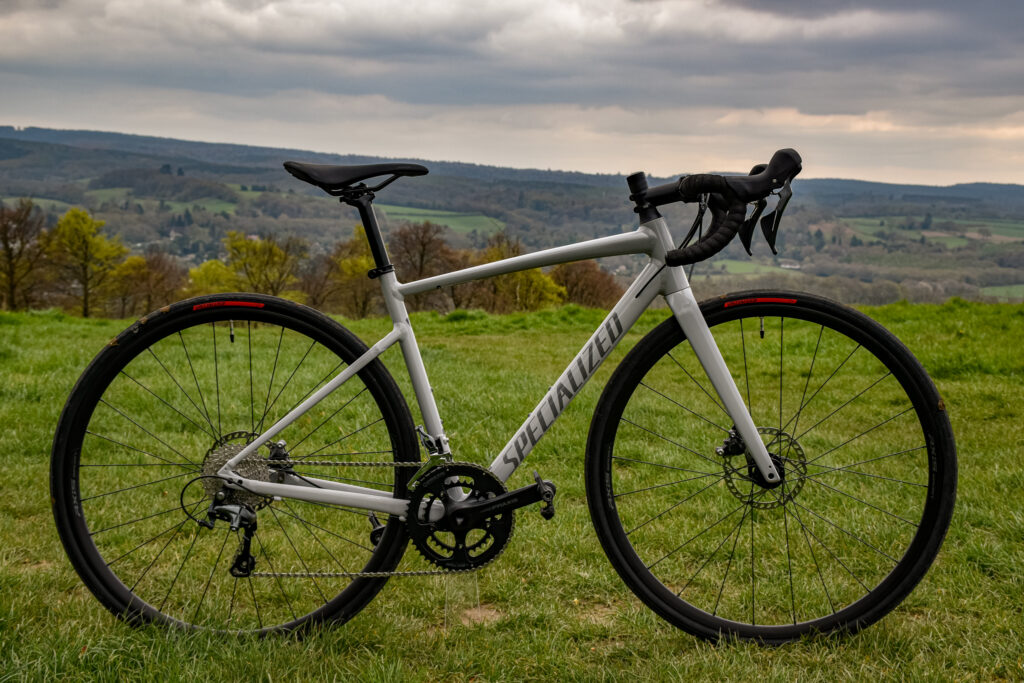 Not just for myself, the Allez has been a gateway bike into road cycling for so many bike riders around the world. With a well-renowned reputation for incomparable durability and versatility, the Allez through the decades has ticked all the boxes. Over recent years, however, it has been caught up and surpassed by rival options from the likes of Trek, Cannondale, Cube, and even more budget offerings from the like of Ribble and B'Twin.
Disc Brakes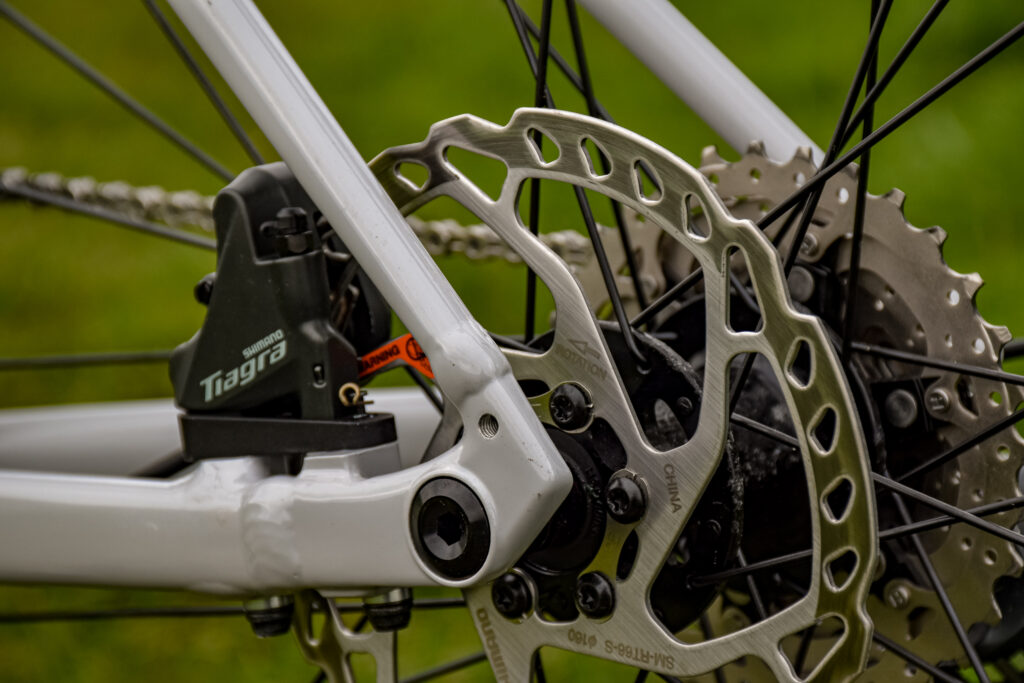 The main talking point here once again is disc brakes. The Allez was one of the last standing bastions of road bikes – of any level – still utilising the fabled rim brake. It had somewhat of a cult following because of this, with plenty of riders not wishing to be forced to join the disc brake revolution. Well now, according to Specialized, rim brakes are well and truly a thing of the past.
Designed with disc brakes only, the all-new Allez now offers equal braking performances and associated benefits, compared with its rivals. There is a caveat with the Allez E5 model, which comes stocked with a Shimano Claris groupset. Instead of hydraulic brakes, you get mechanical discs… more on that later.
Aimed at the Commuter Market
The Allez has always been somewhat of a jack-of-all-trades bike, with riders using it for the midweek commute, weekend cafe ride, or even a premium alloy crit race weapon. Specialized has taken this to the next level with increased tyre clearance, full mudguard mounts, and pannier rack fixings as standard. Without moving over to disc brakes, these improvements would not be possible, so Specialized has well and truly taken advantage.
Why are they notable? Well, they heighten that ability to be able to use this bike better than the outgoing model. 35mm tyre clearance allows wide tyres to be run at lower pressures, improving ride quality compared to a maximum of 28mm on the previous Allez. Even with full-length mudguards fitted, you can fit 32mm tyres if you so wished.
Out of the box, this bike comes stock with 30mm Roadsport Clincher tyres. On my ride around the Surrey Hills I found these to be a great option, pumped up to 50psi, these flattened out plenty of road imperfections and didn't seem to hinder any rolling resistance. 21mm internal rim width wheels certainly help with this, which is also a noticeable improvement on previous models with 17/19mm internal width measurements.
As a road bike option for commuters, the Allez just makes sense, it's hard to top it.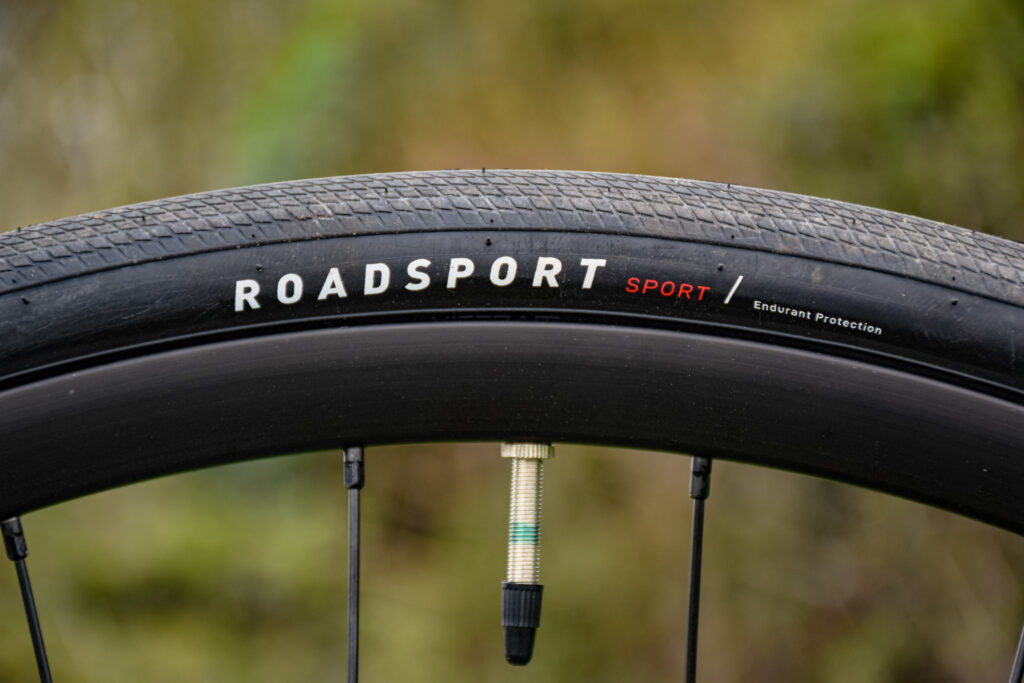 So, What does it Ride Like?
I set myself up with a 30km loop from just outside Dorking, Surrey. Hitting some decent climbs, tricky descents and sweeping flat roads should provide all the necessary requirements to see how this thing rode. My immediate feeling was the comfort that this bike offered, regularly checking down to see if I had a puncture due to the 'cloud-like' feel.
As somewhat of a wide tyre skeptic, I was totally won over by these 30mm options within the first 5km of this ride. That feeling only improved throughout the ride, as it's safe to say the road quality around Surrey is far from optimal, these Roadsport clinchers helped immeasurably with providing a super smooth ride.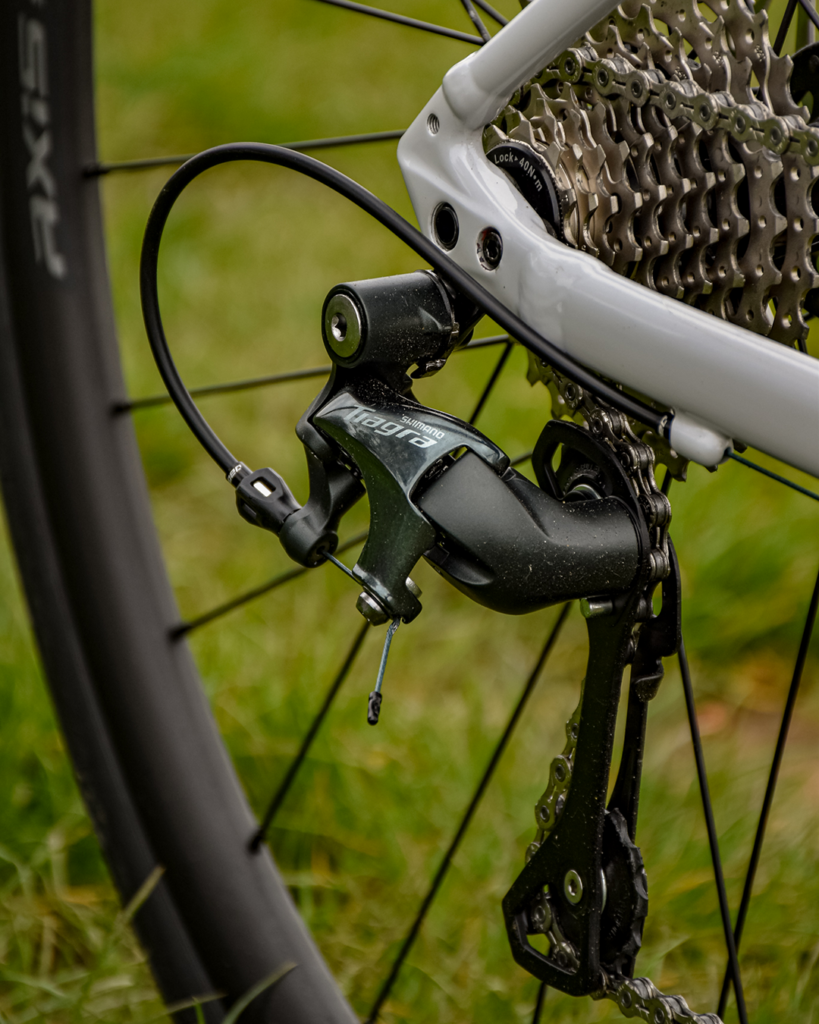 The geometry is endurance-focused so again, perfect for the commuter or the weekend endurance rider. If you're after a more racy position, it may be best to take a size down as this model does seem to size up larger than previously.
That said, descending White Down Lane, with -20% gradients, the bike was incredibly stable and dependable. No twitchiness, no question marks, just very much confidence-inspiring. Stiff enough on the way up too, feeling surprisingly spritely when needing to get out of the saddle to push harder when needed.
Overall, I found the Allez to be a very pleasing bike to ride and perfect for the market it is aimed at. If I were getting into road riding now, I would feel incredibly lucky to have such a machine as an option for my first bike!
Spec Choices
Two models are available, the Allez E5 Sport and the Allez E5. This is down from 3 models on the previous iteration, streamlining what's on offer. On the top-end E5 sport, you will find the aforementioned Shimano Tiagra Hydraulic 2x 10 Speed groupset, with a Axis Sport Disc Tubeless Wheelset. This is priced at £1600 and I would envisage being the most popular offering with a well-rounded spec sheet.
On the Allez E5 spec level decreases as you would expect, sporting a Shimano Claris 2x 8 Speed groupset and the same Axis Sport Disc Wheelset, but without being tubeless compatible. This is a little bit of a disappointment in my option, where tubeless is becoming more and more standard across all of road cycling. With other options from competitors, you would generally find tubeless compatible wheels on all models.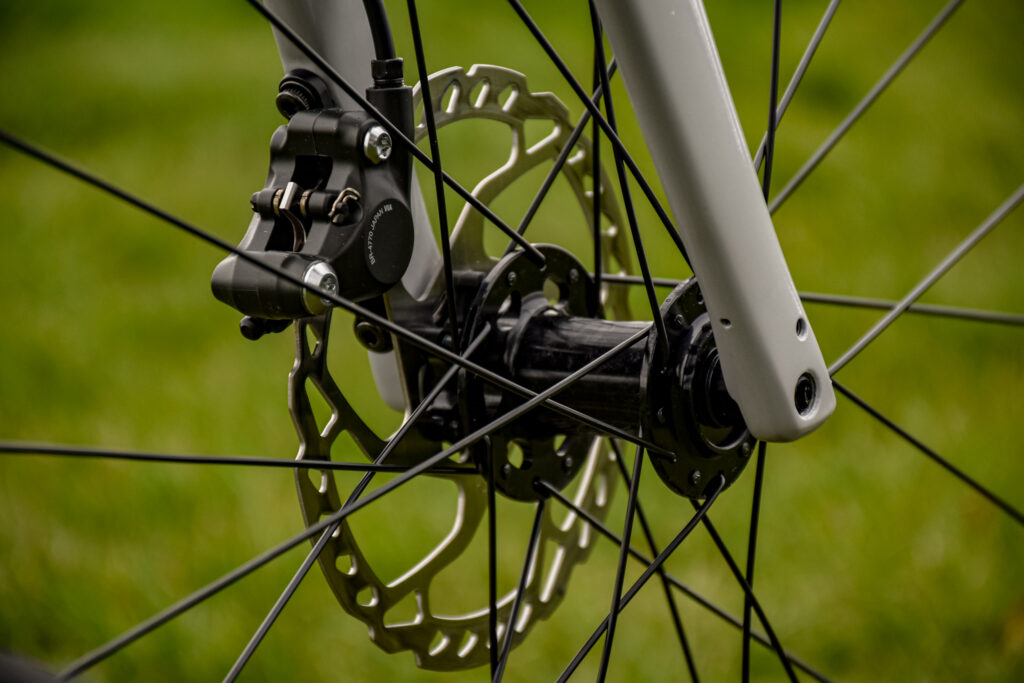 Remember when I mentioned mechanical disc brakes earlier? Yep, on the Allez E5, you will find Tektro mechanical disc callipers. Not my favourite piece of equipment in the cycling world, and although in dry conditions they may stop you adequately, in anything less than stopping power and control are somewhat diminished. On the flip side, for the rider, this £1100 model is aimed at, and the commuter speeds achieved, it may well not matter a jot to your average rider.