We constantly check our prices against our competitors to make sure that we can offer you the best deal possible. If you find an item cheaper anywhere else just let us know and ask us to match the price.
We've made it as easy as possible for you.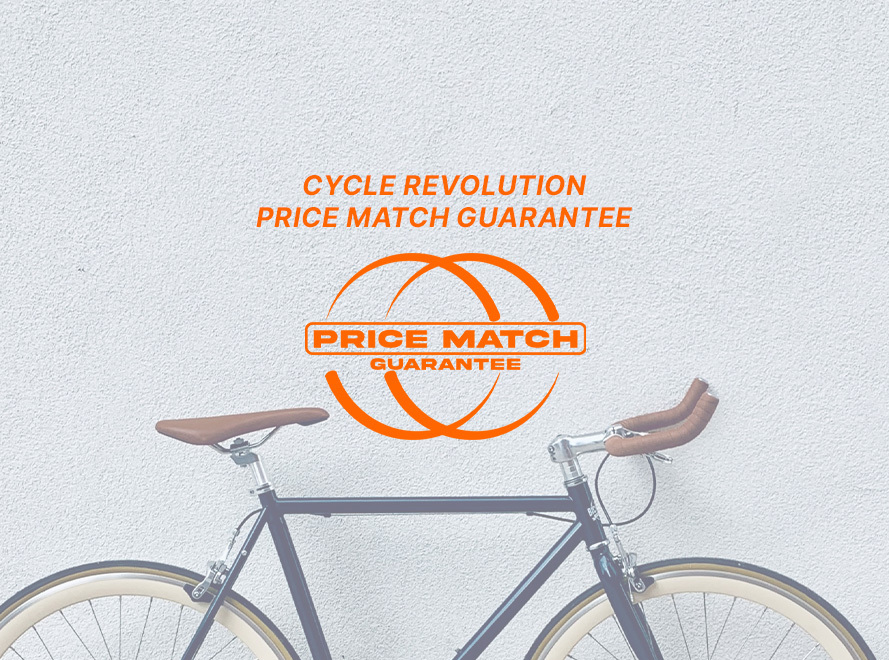 Ask any member of our staff in-store. Tell them where you've seen the price and ask them if we can match it.
Send us an email at: support@cyclerevolution.net including the link to the product, and the size required and we'll get back to you as quickly as possible.
Give us a call and we'll try to match it.
"Do you match every price?"
Over 90% of price matches get approved, unfortunately, we do have to turn some down.
All of our bikes and accessories are bought from approved UK distributors; this means the products are approved and tested for sale in the UK. If there is ever a problem, we can go through the warranty process for you. The most common reason we turn down price match requests is when people are selling items below the cost of the official UK distributor. Meaning the items won't come with the warranty or support you would need.
"Are there any other conditions?"
When you ask us to Price Match, we will look at it and let you know whether we can match the price. We try to compare as many prices as we can and approve over 90% of requests. There are a few basic conditions:
The competitor we're asked to price match must have the matching size/colour in stock.
The price we're asked to match should include postage costs.
The manufacturer's item numbers must match. We only Price Match identical items.
The item has to be new.
Items must be available on the competitor's website to view.
Auction pricing will not be price matched; this also includes any items listed on e-bay.
Items on Sale and/or discounted are not available in conjunction with Price Match.
Any approved Price Match has an expiry date.
We retain the right to decline any Price Match Request.
This policy is subject to change without notice.